3 Affordable TAG Heuer Watches for New Collectors
Are you looking to start collecting high-end watches but don't want to make a serious investment right away? Then it's certainly worth looking at men's TAG Heuer online. This brand offers a range of timepieces that are somewhat affordably priced. You can also visit a luxury watch and jewelry store in Toronto if you are looking to buy your first TAG Heuer or if you want to add something special to your growing collection.
TAG Heuer is known for precision chronograph watches that are inspired by automobile racing. Let's have a look at three models that offer the luxury and pedigree the brand is known for—at accessible prices.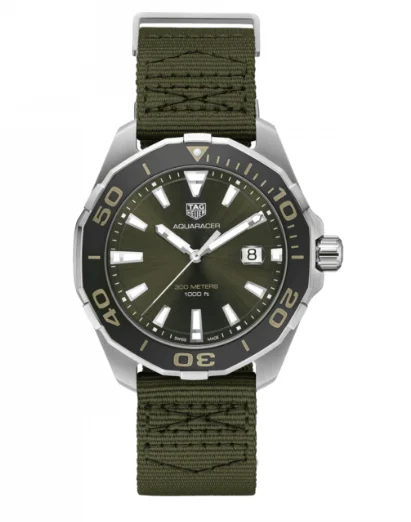 1. TAG Heuer Aquaracer
The Aquaracer series was launched in 2004 and has since become one of TAG Heuer's most popular collections. It's easy to see why. After all, these diver watches offer an upscale sporty look and a reasonable price tag.
As you can probably tell from its name, the TAG Heuer Aquaracer is meant for diving; it is designed to descend up to 300m (almost 1000 feet), making it a trusted companion for underwater sports enthusiasts—from hobbyists to professionals. These diving watches feature large luminous markers in hands, unidirectional countdown bezels, oversized screw-down crowns complete with double gaskets to ensure that water does not get inside, and scratch-resistant / non reflective sapphire crystals. The Aqua racer bracelet also has a double-security clasp so you never have to worry about it coming off.
2. TAG Heuer Carrera
The Carrera collection marks two important events in the history of TAG Heuer: (1) Edouard Heuer's the invention of the oscillating pinion in 1887, and (2) Jack Heuer's decision to name the collection 'Carrera' in 1963, after the legendary road race 'Carrera Panamericana.'
The collection is designed to have easy-to-read and wide-open dials combined with waterproof and shock-resistant cases—perfect for drivers who need timepieces built to withstand a grueling multi-day road race.
3. TAG Heuer Monaco
If you are a racing enthusiast, then you have probably seen the Monaco that Steve McQueen famously wore in the movie LeMans. You can have the same watch on your wrist, which is available online from a luxury retailer of watches for men in Toronto. This model is one of the most popular from TAG Heuer, with its distinct square shape that has remained essentially the same over the decades.
Be sure to buy your watch from a licensed TAG Heuer distributor in Toronto to ensure that you're getting the genuine article. Aside from TAG Heuer, you can also look at Rado watches for men if you want something that is luxurious but accessibly priced.