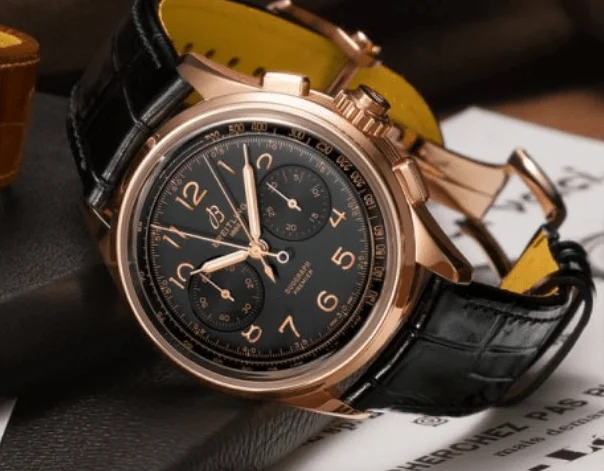 A Comprehensive Guide to Wearing a Watch with Style
A watch is not just for time-telling. It can also be a style statement or a status symbol, especially in the case of designer watches. You might want to think about that the next time you buy watches online. And whether you are shopping for Chopard or Omega watches or any other brand of timepieces, you will want to know how to wear them with style.
Here's a comprehensive guide to help you with that, along with some tips to help you make informed choices, such as when choosing between Tissot and Breitling watches.
Dress watch
Despite the name, the 'dress' watch is actually rather 'minimalist.' It is elegant enough to go perfectly with tailored suits but also simple enough for casual wear. These watches have minimal details on the dial and have leather bands, so they don't draw attention from the rest of your look. The best time to wear dress watches is during black-tie or white-tie events, as well as business formal events.
Dress watches from brands like Cartier and Rado look best with a dress shirt worn with a tuxedo or suit. You might find some Tag Heuer watches that can also go well with less formal clothing like an Oxford shirt or a blazer.
Statement watch
Statement timepieces are those that you wear to draw attention. They typically have colourful & eye-catching designs, or they stand out by themselves because of their value. This makes them great to wear with muted or minimalist outfits.
Dive watch
Dive watches are rugged timepieces that are typically large and bulky. Besides being worn for diving or in the water, they also go well with casual clothes. Many Tag Heuer watches for men are dive watches, they may also be suitable for smart casual wear depending on their design. The key is to make sure that the watch is sleek and isn't too bulky.
Sports watch
Designed for adventures, sports watches feature easy-to-read dials and durable cases, with adequate water resistance ratings. With their sporty design, they will go well with your casual clothes and of course, with your sportswear. If you're looking for a sports timepiece, consider Breitling watches in Toronto.
More tips to know
Remember to wear the right watch for the occasion and make sure that it's the right size. If you're wearing a leather Breguet watch, match its strap with the other leather pieces you're wearing, such as your shoes and belt. Match the watch's metals with the other metals you're wearing.