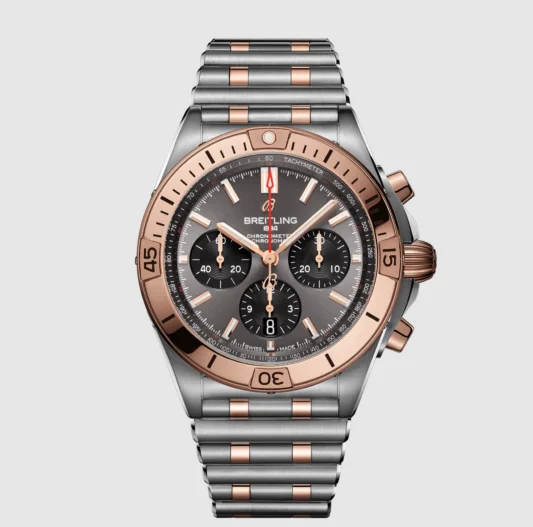 Breitling Chronomat B01 42: Everything You Need to Know
As you browse the range of luxury watches online with the intention to buy new timepieces, you are likely to come across the Breitling Chronomat B01 42. A handful of luxury jewellery stores in Toronto carry it.
Chronomat B01 42 is one of the best-selling Breitling watches since the 1980s, when it was born following the quartz crisis. Many watch enthusiasts credit this model for the mainstream popularity of mechanical chronograph watches. The Chronomat B01 42 also contributed to Breitling's long-term success and the industry.
This beautiful timepiece was refreshed in 2020, but it still retains the features and the quality that it has always been known for. If you want to buy this watch online, keep reading to learn more about it:
Background
Breitling's Chronomat timepieces have been around since the 1940s, when the company applied for a patent from the Swiss government for a circular slide rule. Combining the words 'chronograph' and 'mathematique,' Breitling came up with the word 'Chronomat,' which emphasizes the focus of the watch on the fields of engineering and mathematics.
The first Chronomat watches were produced in 1941 and sold really well, and that inspired the creation of the Navitimer, which also features the slide rule bezel. The Breitling Chronomat was also among the timepieces that featured the first automatic chronograph in the 1960s in partnership with Heuer, Dubois Depraz, and Buren.
The 80s Chronomat
The hefty Navitimer Chronomat was released in 1984 and quickly became a best-selling model. By 1987, it became popular enough to have its own collection.
The new Chronomat
The Breitling Chronomat that we know now is the B01 42, which comes with an enhanced 42mm steel case. It still comes with the distinctive features of the original Chronomat from the 80s, particularly the onion-shaped crown, the Rouleaux bracelet, and the rider tabs on the bezel.
Watch experts agree that the latest design has a sense of refinement that the earlier timepieces did not have. For instance, the rider tabs on the Chronomat B02 42 are flatter, broader, and minimally polarizing, yet they function similarly as the original design, like the ability to invert the '45' and '15 tabs.