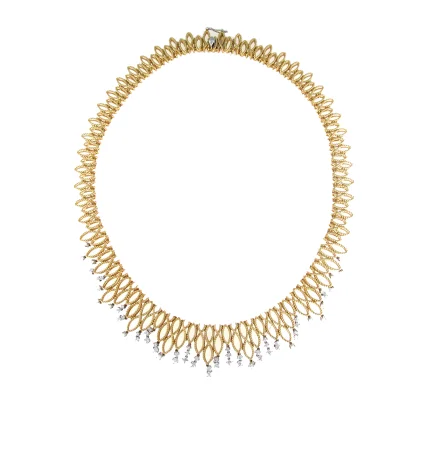 Buying Guide for Roberto Coin Necklace
Looking to buy a jewelry online for yourself or for someone special? A Roberto Coin necklace is an excellent choice. These beautiful and sophisticated pieces are the perfect mix of modern design and centuries-old Italian craftsmanship.
About the brand
The name Roberto Coin is associated with the special occasions, and rightfully so. A Roberto Coin necklace the perfect gift to celebrate moments of excitement and joy. Each piece is truly luxurious, made of fine gold, diamonds, and a range of other beautiful precious stones to create a look that is timelessly elegant. You can get them online from a trusted retailer of luxury jewelry in Toronto.
Each Roberto Coin necklace is made by experienced Italian artisans. All pieces from this jewelry maker have been created this way since 1996 when the brand was launched. Roberto Coin is also committed to using only conflict-free diamonds that have passed rigorous certification processes. You can proudly wear your Roberto Coin necklace knowing that it is legitimately ethical.
Best-selling Roberto Coin necklaces
The most popular Roberto Coin necklaces have initial pendants (also called love letter pendants).A wonderfully luxurious keepsake, this necklace is from the Tiny Treasures collection, a range of whimsical gold and diamond pendants that cater to every personality. The piece is perfect for commemorating precious life moments—from the smallest to the grandest.
Another bestseller is the Roberto Coin Pois Moi necklace from the Symphony collection, which is an ode to beautiful melodies. Modern and somewhat minimalist, this necklace is a great gift that will surely be probably worn. It can be combined with bracelets, earrings, and rings from the same collection to create a harmonious symphony.
Layer them for a unique look
Roberto Coin necklaces are also beautiful when stacked or worn together, creating that effortlessly chic vibe. With the versatility and breadth of the Roberto Coin collection, layering easy. Chunky or classic chain necklaces of different lengths stacked together can elevate even the simplest white button-downs. Try layering a Pois Moi pendant necklace with an initial pendant on a longer chain. The possibilities are endless!