Evening Outfit: The Best Dress Watches for Men and Women
When it comes to completing an evening outfit with sophistication and elegance, a dress watch is the perfect accessory. A dress watch is specifically designed to be worn on formal occasions, seamlessly complementing suits and evening dresses. In this blog post, we will delve into the defining features that make a watch suitable for formal attire and explore various types of dress watches available. But, let's first understand what a dress watch is.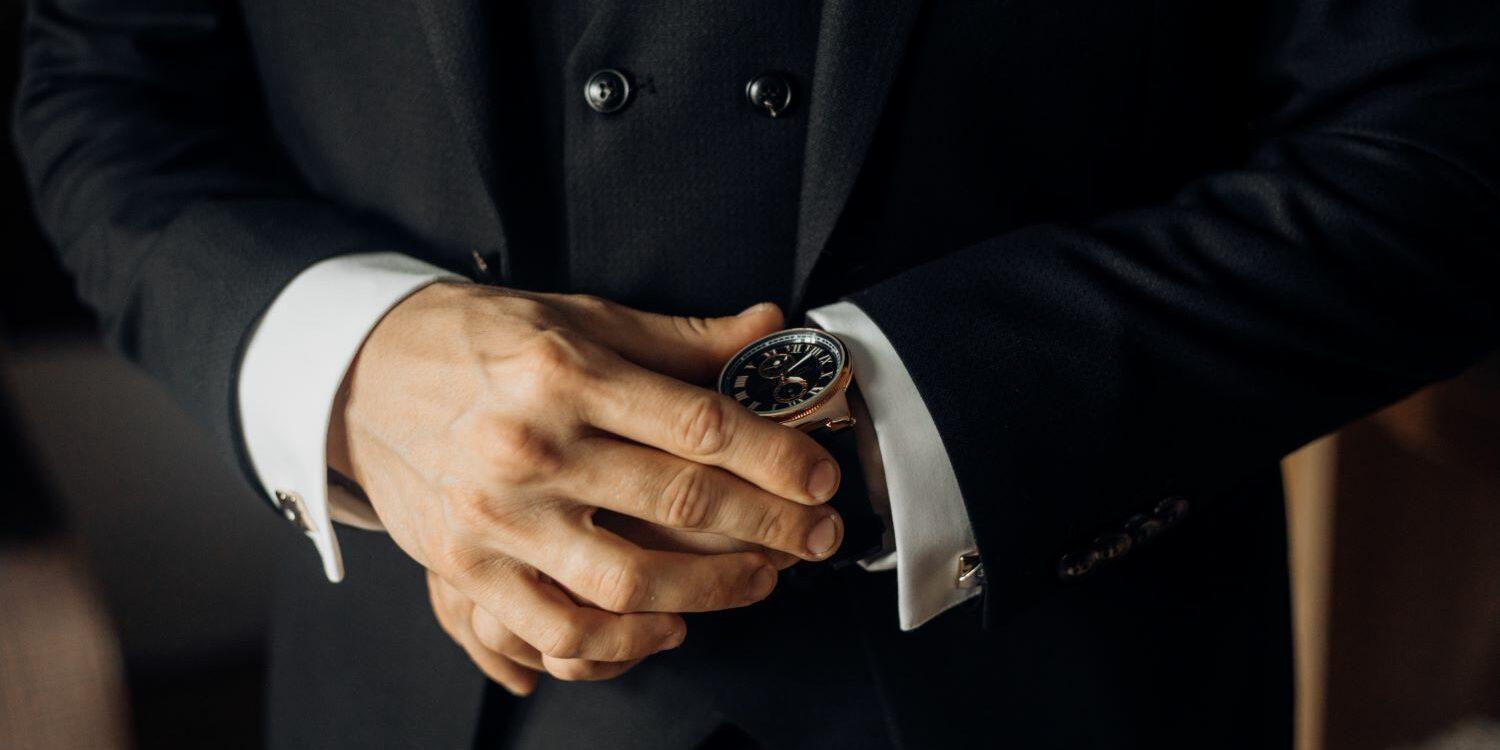 What is a Dress Watch?
A dress watch is a timepiece designed to complement formal attire and is a popular accessory for formal occasions such as weddings, black-tie events, or business meetings. It typically features a slim profile, a minimalist dial, and a strap or bracelet made from high-quality materials like leather or precious metals. Dress watches often come with simple features like a date display or a secondhand, and they may also include elegant details like diamond or gold accents.
They offer a sophisticated touch to a formal outfit and can be worn by both men and women. A dress watch provides a subtle but noticeable statement of style and refinement.
Defining Features of Dress Watches
If you want to add an element of elegance and sophistication to your formal outfits, you can consider a dress watch. They are a timeless and classic choice that can be worn for many years to come, making them a valuable addition to any watch collection. Here are some of the common features dress watches have to offer:
     1.  Slim and Elegant Profile
Unlike bulkier sports or casual watches, these watches feature a thin case and sleek design, allowing them to slide effortlessly under a cuff. They are characterized by their slim and refined profile which adds a touch of sophistication and ensures seamless integration with formal attire.
     2. Minimalist Dial Design
With a minimalist dial, free from excessive complications or clutter, dress watches embody simplicity and elegance. A clean dial with minimal indices or Roman numerals, paired with slim hands, creates a sophisticated and timeless aesthetic. This understated design allows the watch to blend seamlessly with various formal outfits.
     3. Precious Metals and Finishes
To add a luxurious touch to the timepiece, dress watches commonly incorporate precious metals like gold or platinum. Polished finishes on the case and bracelet enhance the watch's elegance, reflecting light and capturing attention. Alternatively, stainless steel with a polished finish can also be suitable for a more contemporary and versatile dress watch.
     4. Leather Strap
Featuring a leather strap made from high-quality materials like calfskin or alligator leather, the watch exudes an air of elegance. The strap's colour is usually chosen to complement the watch's overall design, with classic options like black or brown being popular choices. The leather strap adds a refined touch to the watch and contributes to its overall formal appeal.
Types of Dress Watches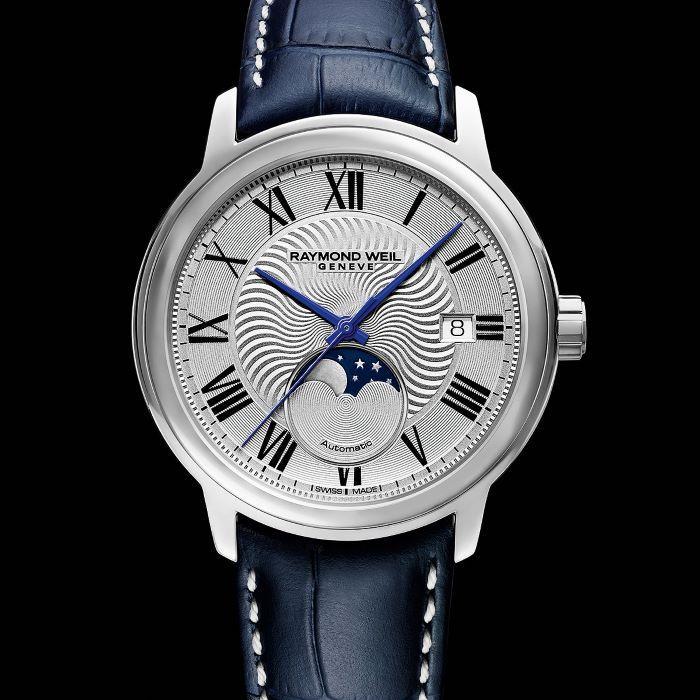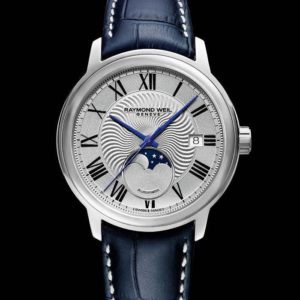 Exploring the world of timepieces, dress watches stand out as a distinct category known for their refined style and sophisticated charm. Let's delve into some of the popular types of dress watches:
Classic dress watches embody timeless elegance. They exhibit the essential features mentioned earlier: a slim profile, minimalist dial, and precious metals. These watches are versatile and can be worn with various formal outfits, making them a staple in any dress watch collection.
Vintage-Inspired Dress Watches:
Vintage-inspired dress watches draw inspiration from classic designs of the past. They often feature details like Art Deco-inspired dial patterns, retro-style hands, and vintage fonts. These watches exude a sense of nostalgia while still maintaining a formal and elegant aesthetic.
Modern dress watches offer a contemporary twist to traditional designs. They may incorporate innovative materials, unique dial layouts, or modern complications, all while maintaining the essential features of a dress watch. These watches add a touch of modern sophistication to an evening outfit.
Two-tone dress watches blend different metals, typically stainless steel and gold, in their design. This combination allows the watch to seamlessly match both silver and gold jewellery, making it a versatile choice for accessorizing formal attire. Two-tone dress watches strike a balance between classic and contemporary styles.
Rectangular Dress Watches:
Rectangular dress watches are a classic and timeless choice, offering a sleek and elegant design that complements a formal outfit perfectly. The elongated shape of the watch creates a bold
statement on the wrist, adding a touch of sophistication. Some popular rectangular dress watches include the Cartier Tank, the Jaeger-LeCoultre Reverso, and the Piaget Altiplano.
The slim profile of the watch makes it easy to slide under the cuff of a suit, ensuring seamless integration with formal attire. The watch's case and bracelet are typically made from precious metals like gold or platinum, elevating its value and appeal.
The Best Dress Watches for Men
Men's dress watches offer a versatile accessory suitable for various formal occasions. A dress watch for men should compliment a formal outfit without overpowering it. Some popular dress watches for men include the Longines Heritage Collection and the Omega De Ville.
A dress watch for men should feature a slim profile, a minimalist dial, and a leather strap or a metal bracelet.
The watch's size should be proportionate to the wearer's wrist, ensuring a comfortable fit and a balanced look. The dial design can feature Arabic numerals, indices, or Roman numerals, depending on personal preference.
The Best Dress Watches for Women
Women's dress watches offer an opportunity to add a touch of elegance to a formal outfit. When choosing a dress watch for women, it's essential to
consider the watch's size and design, ensuring it complements the wearer's wrist and personal style. Some popular dress watches for women include the  Constellation Omega and Ballon de Cartier.
A dress watch for women should feature a slim profile, a minimalist dial, and a bracelet or a strap made from precious materials like gold, silver, or leather.
Conclusion
A dress watch is an essential accessory for completing an evening outfit with style and refinement. Defined by their slim profile, minimalist dial, precious metals, and leather straps, dress watches exude elegance and sophistication. Whether you opt for a classic design, a vintage-inspired timepiece, or a modern twist, the key is to choose a watch that reflects your personal style and seamlessly integrates with your formal attire. With a dress watch on your wrist, you'll be ready to make a lasting impression on any formal occasion.