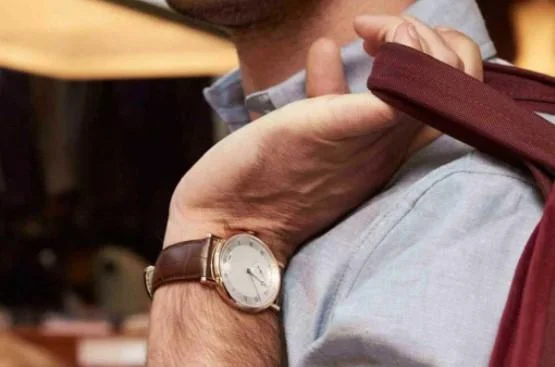 Five Things to Look for When Buying a Men's Watch
Perhaps you got a promotion, or maybe you want to give yourself something special to commemorate a milestone. Maybe you want to buy watches online to give as a gift to someone you cherish. Whatever your reason and your budget, you will surely find the right fit because there is a vast selection of timepieces—from established luxury watches like Breguet to more affordable but still high-end brands like Tissot. Here are five things to consider when buying a watch:
Price Point
If you are looking to invest in a high-quality heirloom piece and budget is not an issue, then you can choose any watch from any brand. Skip ahead to the next item on this list.
But if you want to set a price range and stick to a budget, then it's best to compare prices when you buy a watch online in Toronto. Familiarize yourself with entry-level, mid-range, and luxury brands like Cartier or an Omega to make it easier to shop based on your budget.
With that being sad, a good watch is really an investment instead of an expense. Some good watches go up in value—or at least retain their value—over time. It certainly makes sense to own just one or two luxury timepieces instead of a drawer full of cheap watches.
Band
Watchbands can be classified into two types: leather and metal. There are precious leather bands made of alligator or crocodile leather, and there are simpler bands made of cowhide. Metal watch bands can be made of regular stainless steel or precious metals (or a combination of both). The right choice depends on your preference and your purpose for buying that timepiece. Is the watch going to be for daily wear? Or will you only use it on special occasions? Leather is traditionally dressier than metal, but it still depends on how elaborate the band is.
Dial
Whether you are looking into a rugged Tag Heuer or a formal Chopard timepiece, make sure that the dial's size and weight is proportional to your body type. A standard dial may be too small for a heavyset body type, so in this case, a bulkier watch may be the better option. A standard dial may suit you if you are on the average side.
Digital or Analog
Analog is dressier while digital is sporty and casual. Digital may be best if you have an active lifestyle, but if you're looking for something that you can wear for more formal occasions, go for analog. There are many styles and brands out there, including Cartier and Breitling.
Case
This refers to the watch's structure. Analog watches typically have metal cases, sometimes with embedded jewels, and a matte or shiny finish.
Ready to shop for watches online? Be sure to purchase your timepiece from an established and trustworthy luxury jewellery retailer in Toronto.