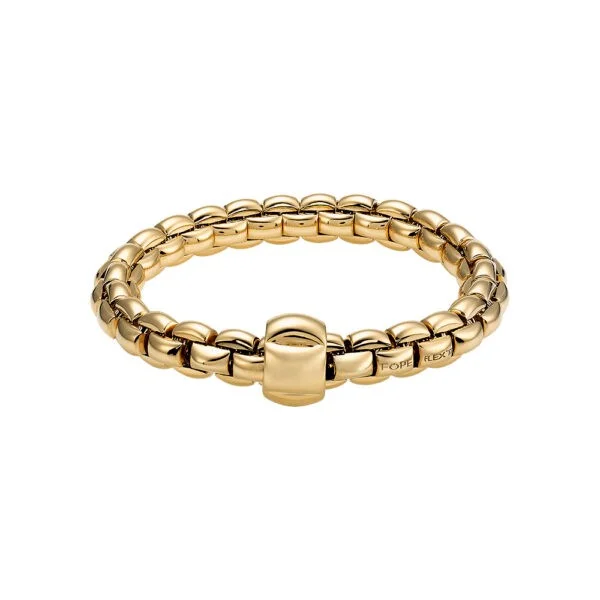 Fope Jewellery for Every Style and Personality
Jewellery is more than just an accessory. It reflects your unique and personality and style. And if you want a luxuriously discreet piece that you can wear every day, then it's time to buy Fope jewellery.
There is a good selection of Fope pieces online from reputable luxury jewellery stores in Toronto, including Berani. We are proud to carry authentic Fope jewellery that exude the brand's superb craftsmanship and technology.
Combining elegance and Italian style, Fope jewellery is notable for being timeless, comfortable, and easy to wear. The Italian goldsmith jewellery brand hails from Vincenza and is growing in popularity internationally for being innovative with their designs and craftsmanship.
When you buy any piece by Fope, you know that it is made by an experienced craftsman using cutting-edge technologies. Collections continue to evolve throughout the years, yet the quality, elegance, and detail remain consistent. And if it matters to you, Fope is also part of the Responsible Jewellery Council.
As you explore Fope jewellery online, one of the striking qualities you will notice is their innovative take on gold designs. There's also the undeniable chic Italian style that makes their earrings, bracelets, necklaces, and rings stand out. Fope jewellery designers take inspiration from their surroundings and from the world—it could be a city, a certain type of architecture, or a jeweller's journey and personal experiences. Each piece draws on a wealth of culture and infused with Italian history, style, and fashion. Each design has its own unique charm, and you should be able to find pieces that will match your own style and personality.
One of the most iconic Fope jewellery design elements is the Novecento mesh, which features a three-dimensional oval or round structure with 18ct gold interlinked to create a flexible chain. The gold springs are patented and hidden between metal chain links, making the piece stretchable. Rather than soldering, exclusive technologies and techniques are applied to create various thicknesses.
Another notable Fope collection you can find online is Flex'it, which features flexible jewellery that's easy and comfortable to wear. It's perfect for adding a touch of luxury to your daily style.
Fope continues to make waves internationally with their innovative jewellery designs and pieces. The company is not afraid to experiment by combining centuries-old proven craftsmanship with modern technology.