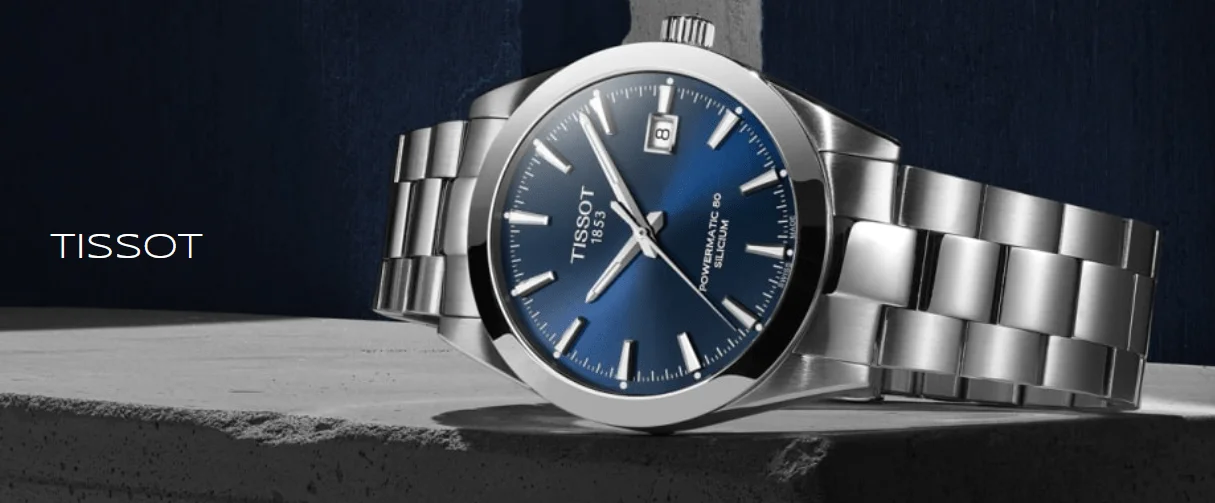 How to Wear Your Tissot: The Official Style Guide for Him and Her
If you appreciate fine horology, then you are probably drawn to luxury watches for men and women, especially from established brands like Tissot. Considered an entry-level brand, Tissot produces high-quality watches that are perfect for everyday use. But how do you wear a Tissot timepiece? Here is a complete style guide on Tissot watches for men and women:
On which wrist should you wear your watch?
A watch should go on the non-dominant hand. For example, if you are right-handed, it's best to wear it on your left wrist. Wearing a timepiece on your non-dominant wrist can help prevent scratching and scraping, ultimately protecting the accessory.
In addition, it's best to keep your watch and jewelry on separate wrists to prevent damage.
How tight should the watch be?
Luxury watches must not be worn loosely. They should fit your wrist correctly, with the strap sitting just before your wrist bone and the lugs not extending past the edge of the wrist.
If you're buying the watch online, don't forget to measure your wrist size before placing an order.
Here's an easy-to-follow technique:
Place the underside of your wrist face up with your palm opened
Place the metal end of a tailor's tape in the center of your wrist
Pull the tape over your wrist until snug
Read the measurement in cm and convert it to mm
How do I wear a Tissot watch with a shirt cuff?
It's best to wear your watch half-covered by the shirt sleeve. Wearing it over a cuff is considered quite outlandish and not everyone can pull it off.
The same applies to all long-sleeved tops, including dress shirts, sweaters, and coats.
Luckily, there's no one right time and place to wear your Tissot watch. Don't hesitate to sport it during special occasions and business meetings, as well as during regular days. You can purchase top-quality Tissot pieces for men and women online at Berani Jewelers, a luxury store based in Toronto's Bayview Village shopping center.