Surprising Facts about Rado Watches
If you're a fan of high-quality timepieces and want to buy Rado online, then you already know that this brand is one of the most recognized names in the upscale watch market. But what you might not know is that Rado has a colorful history and that it continues to push the envelope when it comes to watch design and technology. Here are some surprising facts about Rado watches that any aficionado will appreciate.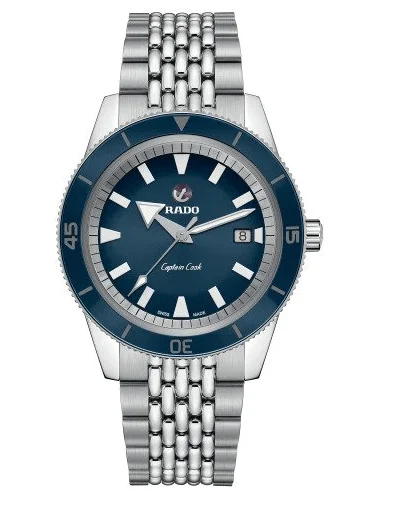 It did not start out as a watch brand : Rado was not always the watch manufacturer we know today. It was founded as "Schlup & Co." in 1917 in a Swiss town called Lengnau, and it only made watch movements back then—it did not produce actual timepieces. In 1957, the company was renamed as "RadoUhren AG."It was only at this time that they started producing watches and became known as a popular brand.
The first scratch-resistant watch in the world was produced by Rado : Rado's DiaStar 1 was the first scratch-resistant watch ever produced. This invention cemented the brand's status as a leader in watch making innovation.
Rado also made the hardest watch in existence : Never one to rest on its laurels, Rado outdid itself by producing the most durable watch on the planet: the V10K.The case of this incredible timepiece is coated with synthetic diamonds using a revolutionary furnace that can recreate the planet Jupiter's atmospheric pressure. Stunningly stark and simple, this coveted watch has a hardness factor of 10,000 Vickers (thus, the name V10K).
Rado has a more than 30 well-deserved design awards : Known for its commitment to innovation and for pushing the boundaries when it comes to watch design, Rado has become one of the most-awarded watch making companies in history. It has received more than 30 international design awards for a number of watch models, most notably the Esenza Ceramic Touch, the Hyperchrome, and the Diaqueen.
With all these surprising facts, it's really easy to see why Rado continues to dominate the upscale watch segment. It will forever be etched in history as one of the best watch manufacturers in the world. You can get a piece of this history when you buy Rado online from a trusted jeweler in Toronto. It's easier than ever to buy watches online and find all the information you need as you choose the timepiece that you will be proud to wear and pass on.