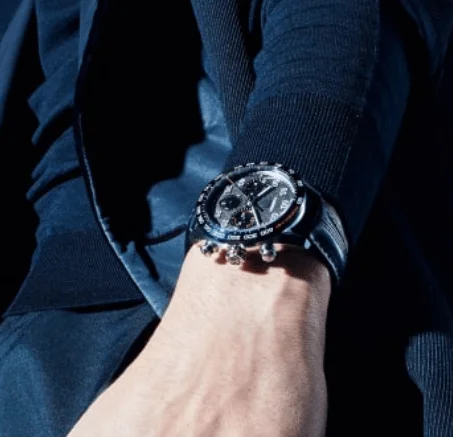 Tag Heuer Watches: Why It Became a Global Brand
TAG Heuer watches are among the most sought-after timepieces because of their innovative features and timeless designs. But what's the story behind TAG Heuer's success? You might be curious to know more about the brand's story before you buy TAG Heuer watches for men in Toronto.
A bit of history
TAG Heuer started in 1860 when 20-year old Edouard Heuer founded the Heuer Watch Company. TAG, which stands for Techniques d'Avant Garde, manufactures high-tech products like the turbochargers used in Formula 1 cars. With British businessman Rod Dennis, TAG acquired Heuer in 1985 and that resulted in the name and company that we know today.
Evolution
With over 150 years of watchmaking experience, TAG Heuer watches is credited for a long list of innovations and developments in the world of horology. The company was responsible for technical revolutions like the oscillating pinion (1887) and the TAG Heuer Carrera, an iconic model that was launched in 1963. Commercial revolutions contributed to iconic ambassadors like Juan Manuel Fangio to represent the brand.
By now, it should be obvious that TAG Heuer is fearless when it comes to pushing boundaries. The company manages to maintain top-notch excellence in manufacturing and design, as seen on Tag Heuer watches for men.
Associated with the sporting world
TAG Heuer may be one of the first brands to come to mind when you want to buy sports watches. That's because it has been linked closely to the sporting world, thanks to its superior timekeeping capabilities since launching in 1860. Its timepieces have graced three Summer Olympics, and you'll find some models named after the Monaco Grand Prix and Ayrton Senna. A watch was even developed for the McLaren F1 team.
Worn by well-known names
What do Leonardo di Caprio, David Guetta, Chris Hemsworth, Tom Brady, and Muhammad Ali all have in common? They're all ambassadors of TAG Heuer watches. Barack Obama and Matt Damon are also known fans of these beautiful timepieces.
Iconic and timeless designs
Certain designs likewise contributed to the global status of TAG Heuer watches for men. These include the Monaco and the Carrera. You can find other stylish timepieces online, such as the Link, Autavia, Formula 1, and Aquaracer.