Wedding Rings for Couples: A Short Guide
Engagement rings get all the attention, but wedding bands are equally important—if not more. After all, it's that one piece of jewelry that you will hopefully wear forever. If you are getting married soon, then you're probably starting to look for that perfect ring online, or perhaps visiting a few jewelry stores in Toronto to see their selection. How do you choose the right wedding rings? Here's the short guide: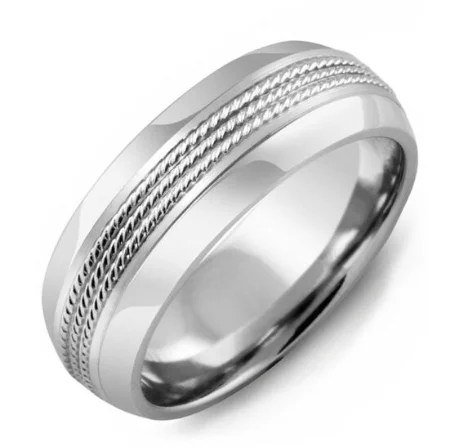 General tips
The key is to select a wedding band that you absolutely love—something that you see yourself wearing forever. While aesthetics is important, comfort should be your number one priority. Choose wedding bands that are suitable for your lifestyle. A good band will look great alone even without an engagement ring.
You also want to buy your ring online or in person from a trusted the jewelry shop in Toronto that carries a wide range of wedding bands from great brands, including MADANI. Before finalising your purchase, be sure to ask about the cost of replacements, adjustments, size changes, repairs, cleaning, and other such services. A good jewelry shop in Toronto can take care of your jewelry for its lifetime.
Wedding band options
When it comes to metals, the most common choices are white gold, gold, rose gold, palladium, platinum, and your materials like tungsten. You can play it safe in choose a wedding band that matches the metal on your engagement ring, but there are no strict rules here. Feel free to use a different type for your band if you like the look of mixed metals.
Don't for a get to consider your lifestyle. Do you work a lot with your hands? Stronger metals like platinum and tungsten might be a more practical option than classic gold. A channel setting is recommended if you don't want to risk snags or missing stones. While pavé styles can be more sparkly, the stones can fall out if you live a very active lifestyle.
And then there's the issue of width. Wedding bands range from 1 to 8mm.You can match the width of your band to your engagement ring, but don't be afraid of mixing widths if you want to create a unique vibe.
How much to spend on wedding bands
Prices vary significantly depending on factors such as the metal, stones, width of the ring, and finger size. If you are on a budget, consider the Canadian brand MADANI. You can see its selection of rings and other jewelry online or visit your trusted jewelry store in Toronto to see these rings in person.