Buying Guide: The Best TAG Heuer Watches From the 1990s
There's something about the aesthetic of 90s watches that makes them timeless and sought-after by discerning watch collectors and stylish individuals. In the 1990s, mechanical timepieces thrived as perceptions about them changed. They became luxury statements from prestigious names with centuries worth of watchmaking history. Tag Heuer watches in particular stood out from cheap, mass-produced quartz wristwatches, and their classic complications quickly captured the interest of avid watch collectors.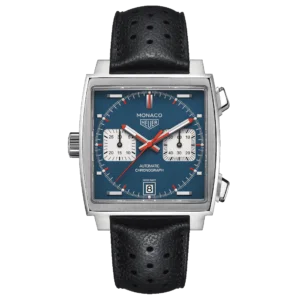 If you're into 90s styles, you'll want to check out the online watches for men & women and buy iconic models from brands like Tag Heuer. Here are some of the best Tag Heuer watches you can find in Toronto:
Tag Heuer Carrera : The company discontinued Carrera in 1986, but reintroduced it 10 years later in a more stylish way. The new Carrera watches came in three different versions: the gold CS3140, the white dial CS3110 (a refreshing take on the Carrera 2447D), and the black dial CS3111 (based on 2447N). Tag Heuer introduced these timepieces at the Monza race track.
Carrera has a 36mm stainless steel case with manual-wind Lemania 1873 movement. The movement runs at 21,600vph, with 17 or 18 jewels, and a 40-hour power reserve. Carrera also comes in versions for ladies.
Tag Heuer Monaco : Monaco is one of the most popular online watches for men & women in Toronto. The model was removed from the collection in 1975 because it lacked commercial success, but it was reintroduced in the 90s with a different and more subdued look, unlike its colourful predecessor. Monaco is a mechanical self-winding (automatic) watch with a stainless-steel case, leather strap, and a 40-hour power reserve. It's water-resistant up to 100m.
Invest in the classics : There are other notable Tag Heuer watches from the 1990s that you can find online, but the timepieces mentioned here deserve your attention if you're seeking something timeless and valuable. Be sure to buy them only from authorized dealers of Tag Heuer watches and luxury online watches for men & women. That way, you can be confident when investing in stylish luxury watches that can hold their value while staying relevant over time.